By Jeff Clark – the editor of the Jeff Clark Trader
While the broad stock market has been pulling back over the past two weeks – giving up just about all of the early 2020 gains – the price of Bitcoin has been slowly sneaking higher.
Two weeks ago, we noted how the chart of Bitcoin was turning bullish. The King of Cryptocurrencies had just popped above its 50-day bullish cross.
---
— RECOMMENDED —
The 5G Master Key – The Biggest Stock Market Story For 2020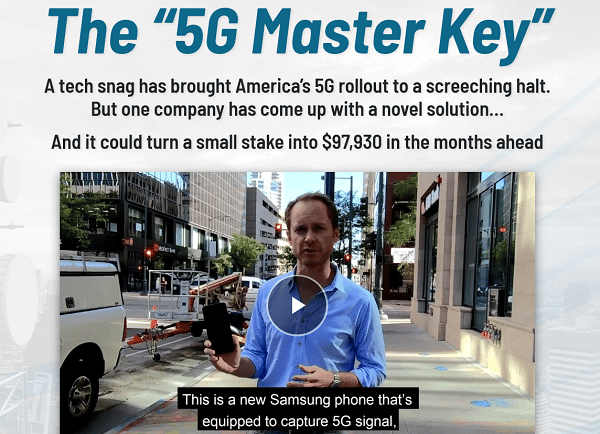 The 5G Master Key Presentation – Check out this research briefing now
---
Bitcoin was trading just above $8,000 back then. Yesterday it closed above $9,400. That's a 17.5% gain in just two weeks. And, this bullish move is only just getting started.
You see, Bitcoin could rally up to last July's high of $13,000 per coin sometime over the next three months.
Let me show you how it gets there. Take a look at this chart…
Bitcoin has spent the past few months in a trading range between $6,500 and $9,500. It closed yesterday at the upper part of that range. So, a short-term pullback from here seems likely.
If that pullback can form a higher low – which would be symmetrical with the low from last October – then the chart will develop an "inverse head-and-shoulders" pattern. This is a bullish pattern that signals the end of a downtrend and the beginning of a new uptrend.
The distance between the head of the pattern (H) and the "neckline" (the resistance line at $9,500) is $3,000. That tells us the potential of any rally that can break out above the neckline. So, just add $3,000 to the $9,500 neckline and we get an upside target of $12,500.
That target lines up really well with the resistance line that marked the high last year at $13,000.
---
— RECOMMENDED —
Soon, you will need to shred your credit card
A major upheaval is in the works. And, soon, you'll need to replace your cards with brand new ones
Powered by a hot new technology the World Economic Forum projects will grow 295,762% over the next seven years.
Teeka Tiwari, America's #1 investor based on audited results, just released a video to reveal the single best way to play this coming change
---
Of course, there are a lot of conditions that have to be met in order for this scenario to play out. But, Bitcoin's steady move higher over the past two weeks has turned the technical picture from bearish to bullish. And, it looks to me like this move is just getting started.
Traders might consider adding some exposure to Bitcoin on any weakness in the days ahead.