By Nick Rokke, analyst, The Palm Beach Daily
Andreessen Horowitz is perhaps the most prestigious tech venture capital (VC) firm in the world…
The firm invests in seed to late-stage tech companies—both consumer and enterprise. To date, it's raised $7.1 billion across seven funds.
Entrepreneurs Marc Andreessen and Ben Horowitz founded the firm in 2009. Just two years later, InvestorRank named it the No. 1 VC firm in the country.
And the accolades don't stop there… The pair have ranked in the top 10 in the following publications:
Forbes' Midas List of Top Tech Investors
Vanity Fair's New Establishment List
CNET's Most Influential Tech Investors list
So when Andreessen Horowitz invests in a startup, it's a clear sign the company has the potential to become a disruptive force… For example, in 2011, Andreessen Horowitz invested $80 million in Twitter. It was also an early investor in blockbuster companies like Facebook, Groupon, and Airbnb.
In fact, I'd be willing to bet Andreessen Horowitz has had more great investment opportunities pass through its doors than any other company in the world.
That's why when the firm announced the restructuring of its entire business model, my head turned.
Despite its huge successes as an early stage tech investor, the firm is renouncing Silicon Valley entirely… It's found another investment opportunity so big—and so lucrative—it's giving up its status as a VC firm to pursue it.
And it's an opportunity that every Daily reader should be familiar with: cryptocurrencies.
---
— RECOMMENDED —
>> Ready To Try Leasehold Rewards Program? Click Here Now <<
---
A New Business Model
Earlier this month, Andreessen Horowitz said it was registering all 150 of its employees as financial advisors—which will renounce its status as a VC firm.
The restructuring will allow the firm to make more bets on publicly traded securities like cryptocurrencies. However, it'll also ban the firm's investors from speaking plainly about their portfolio or fund performances in public. But the company's partners will now be able to openly share deals in blockchain startups.
Here's how Forbes described the restructuring:
If the firm wants to put $1 billion into cryptocurrency or tokens, or buy unlimited shares in public companies or from other investors, it can. And in doing so, the thinking goes, it'll again make other firms feel like they have one hand tied behind their back.
And to prepare for its crypto foray, the firm has launched a $300 million fund to invest in blockchain projects and initial coin offerings.
Now, when a company like Andreessen Horowitz changes its entire business model, that's huge news. So I reached out to our PBRG team to find out what it means for crypto investors…
---
— RECOMMENDED —
Will This Document Destroy Trump?
If you love America, you need to see this document.
Because what's hinted at inside could unravel as soon as June 30th … And smear what's left of Trump's reputation.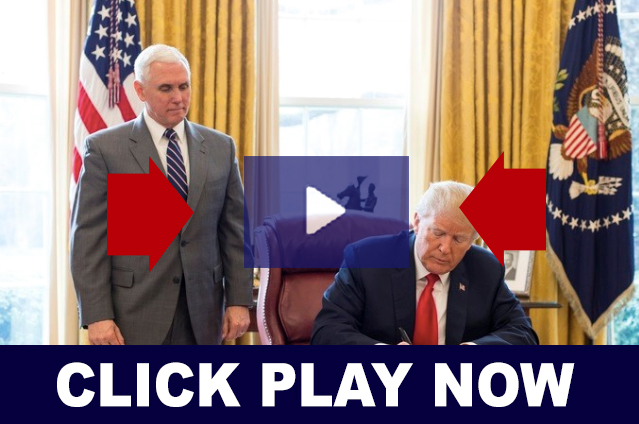 ---
Going All-In
If you follow us regularly, you know that world-renowned cryptocurrency expert Teeka Tiwari has predicted institutions would flood into the crypto space since the start of the year.
And we're seeing the pieces fall into place now…
Andreessen Horowitz's recent move is just the latest example of big institutions going all-in on cryptos. That's why I reached out to Greg Wilson, Teeka's right-hand man and chief analyst of our Crypto Income Quarterly newsletter.
When it comes to researching cryptos, few can compete with Greg… Since launching Crypto Income Quarterly in December 2018, Teeka and Greg's positions are up 88% on average. (And be sure to check out Greg's illuminating write-up up on a new type of income-generating crypto in tomorrow's Daily.)
Greg says the firm is changing its model because regulations cap the amount of liquid securities (like cryptos) it can invest in at 20%. The other 80% must go into traditional VC investments like startups.
Here's more from Greg:
This is bullish for cryptocurrencies. It isn't cheap to become a Registered Investment Advisor [RIA] firm. It's a much higher cost structure with more scrutiny from regulatory agencies. So I doubt it'd make such a drastic change unless the potential rewards far outweighed the risks.

Plus, it looks like Andreessen will be investing directly into cryptos. It could've kept its old business model if it wanted to continue investing in private blockchain startups. But it changed—which is a huge signal that it'll be getting involved in the crypto market.
I also asked him about what opportunities Andreessen Horowitz might be seeing in the space. And he told me something I hadn't heard before…
Some crypto projects have market caps that are less than the cash on their books. Andreessen could buy tokens in these projects to gain influence… It could either get them to return the cash to token holders for an instant profit or move the projects in the right direction like it did with early stage tech firms. That's like getting famed corporate restructuring guru Carl Icahn on your board.

This has the potential to move great projects—like the ones we own in Crypto Income Quarterly—forward much faster than they would on their own. And it could help our subscribers make tons of money very soon.
I couldn't say it any better…
---
A Former hedge fund manager and self-made millionaire James Altucher reveals the life-changing, fortune-making power of…

Learn how this massive payout plan…
Offered by the most profitable company in marijuana…
Could double your retirement savings starting with as little as… $50.
Wall Street will not advertise it.
Your 401(k) can't compete with it.
---
The Floodgates Are Open
Our advice remains the same: If you want to ride this institutional wave, buy some bitcoin. Institutional investors will need bitcoin to buy most other cryptos.
And with "Crypto Winter" finally thawing and the market starting to rally, we believe institutional money will push bitcoin and other alt-coins to new all-time highs.
Remember, cryptocurrencies are incredibly volatile. So don't bet more than you can afford to lose. Even a small amount can turn into life-changing gains.
Editor's note:  Teeka and Greg just published five new crypto picks—with an expected average dividend of 25.1%. That's more than 15 times the yield of the S&P 500 and 10 times what you can get from 10-year Treasury notes.
If you need more income, then you need to see this now—because this new income investment could be the solution to all of your problems.