Jeff Brown Beyond Exponential Summit is where for the first time Jeff Brow will reveal his secret to predict the No. 1 stocks of 2016, 2018, and 2019 in full. And he will show you the proof it works by sharing the No. 1 recommendation from his watch list for free.
Jeff Brown Beyond Exponential Summit
One of the biggest profit opportunities we've been tracking for you is in disruptive tech. That's why today, you'll hear from Silicon Valley insider Jeff Brown.
This year has seen tech stocks soar. Peloton is up 370%… Tesla is up 406%… and Zoom is up 709%. And today, October 21, at 8 p.m. ET, Jeff is hosting a one-off investing summit to prepare you to take advantage. He'll reveal how you can build a million-dollar tech portfolio – from scratch – for today's market. So be sure to sign up right here.
Then read on below. Jeff shows how tech stocks offer life-changing gains – including one of his picks that's soared over 1,800% since 2016…
The Single Most Powerful Force in Tech
When a private company hits a valuation of $1 billion, it's called a unicorn.
That's because this used to happen only very rarely.
It used to be normal for a company to go public (have its initial public offering, or IPO) once it had about $100 million in sales and a sub-billion-dollar valuation.
Take Amazon.com (AMZN).
It went public in 1997. It had $147.8 million in sales that year. And its enterprise valuation – a good measure of its total value – was a mere $438 million.
But unicorns aren't rare anymore.
As of June, 44 more companies had joined the list in 2020. That brings the total to over 600.
"Decacorns," on the other hand, are still rare. These are private firms worth more than $10 billion.
And a new one was just "minted" that few investors have heard of. It's gotten so valuable so quick because it's harnessing a special kind of growth.
---
— RECOMMENDED —
Millionaire Trader Reveals Top Trade Idea Each Week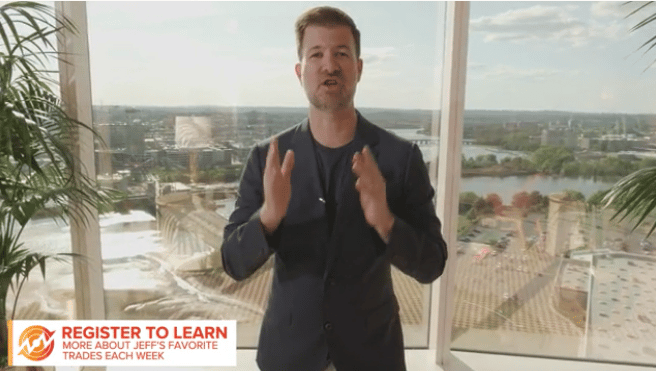 RagingBull.com CEO, Jeff Bishop, shares his top pick for the week each Monday, straight to your inbox.
"My strategy aims to help you pull one winner out of the market each week, regardless of market conditions!" – Jeff Bishop
---
The Making of a "Decacorn"
New York-based tech firm UiPath just completed a $225 million Series E round. This propelled it to a valuation of $10.2 billion.
The company uses software and artificial intelligence (AI) to help companies automate their business and manufacturing processes – the kinds of tasks that are slow and arduous for humans.
This is called robotic process automation (RPA). It may not sound exciting, but it's the fastest-growing segment of the enterprise software industry.
That's because it boosts companies' gross margins and makes their businesses dramatically more efficient.
Consider this – UiPath was worth only $3 billion after its Series C round in November 2018. The company's valuation shot up more than $7 billion in less than two years. That's impressive.
The onslaught of capital pouring into UiPath speaks to the work it's doing on RPA.
That a private RPA company has reached a value of more than $10 billion shows demand for this technology is accelerating.
How You Could Lock in a 1,110% Return on THIS Stock in Just 24 Hours
RPA hasn't been around for long. After struggling to get off the ground, UiPath pivoted to RPA only in July 2015.
Back then, UiPath was worth $7 million. RPA has taken the company's value from $7 million to $10.2 billion in just five years.
That's exponential growth… which is exactly what I look for in the recommendations I make to my readers. (My small-cap tech-investing advisory is called Exponential Tech Investor for this reason.)
The Power of Exponential Growth
Here's why exponential growth matters to us as investors.
It's all in this chart I show my subscribers. It's of exponential growth (blue line) versus regular, or "linear," growth (black line).
Exponential growth sneaks up on us. It appears gradual at first. Then one day, growth hits an inflection point – that sharp elbow you see. Then… boom. The trend goes vertical.
I target technologies on the verge of exponential growth. That's where we see the chance for the biggest profits. If we can invest at the right time, we can experience absolutely life-changing gains.
---
— RECOMMENDED —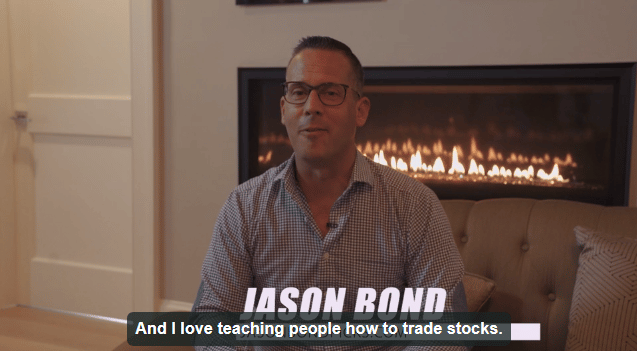 That's All I Use Every Day to Locate My Favorite Opportunities. Learn Them Here!
Reserve Your FREE Virtual Seat To Jason Bond's Exclusive Stock Trading Masterclass Here
---
1,800% in Five Years
Another example is chipmaker NVIDIA (NVDA).
It's known for its graphics processing units (GPUs). NVIDIA's GPUs are used to run AI programs, among other things. We can think of them as the "workhorse" for AI applications in data centers today.
In February 2016, I gave an investing presentation to a small group of wealthy investors and family offices on the Pacific coast of Nicaragua.
NVIDIA was wildly misunderstood at the time. Wall Street was not accounting for the exponential growth we were about to see in AI applications for data centers.
I recommended NVIDIA shares in my presentation. I hope the wealthy investors in the room took me up on the offer…
NVIDIA is up more than 1,800% since then.
Anyone who followed my advice and put even $100,000 into NVIDIA (a small sum for some of the investors I was talking to) would now have $1.9 million… just five years later.
These are the kinds of returns I want to bring to you. That's why I work hard to find technologies on the cusp of exponential growth…
---
— RECOMMENDED —
WARNING!!!
Buy This One Stock Before The End Of The Year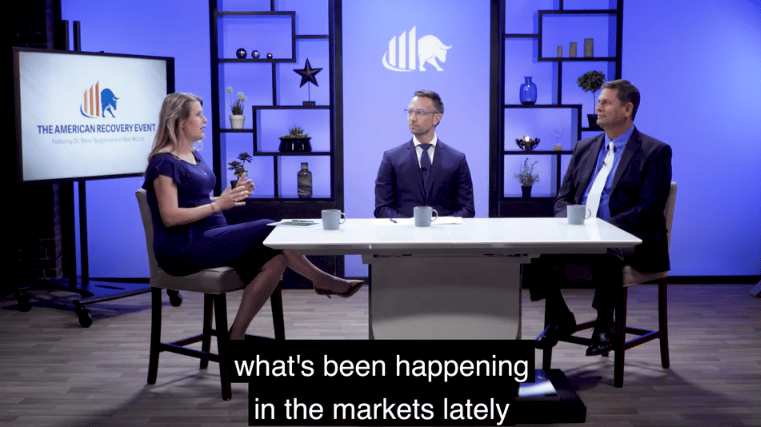 The clock is ticking on the biggest financial event in 20 years.
And if you want to take advantage, you must position yourself before 2020 comes to an end.
---
Where to Find the Next Big Winner
Robotics and AI are two tech trends I follow in my free daily e-letter, The Bleeding Edge.
A report from the International Data Corporation reveals that companies will spend about $50 billion developing and implementing AI and machine learning this year alone. This will more than double over the next four years – hitting $111 billion in 2024.
And the IDC expects global spending on robotics and drones to reach over $128 billion this year. By 2023, it expects that number to grow to $241 billion.
Exponential tech trends like these should be front and center on your radar. Especially if you're looking for really meaningful gains. When there's this much money flowing into an industry, companies can soar.
These are just two areas of tech experiencing exponential growth right now. Others I track include 5G, self-driving cars, nuclear fusion, quantum computing, and gene-editing therapies.
The world is changing faster than ever before. And COVID-19 is a catalyst making that growth even faster. That's why exponential tech is one of the most exciting areas for investors right now.
If you want to know the best ways to invest in this rapidly changing world, I'm revealing all today, October 21, at 8 p.m. ET in a one-off investing summit.
We're calling it Jeff Brown: Beyond Exponential.
I'll share how everyday investors like you can build a million-dollar tech portfolio from scratch to harness the power of exponential growth. These are the most exciting stocks I would want to own in my own tech portfolio.
One of them could rival NVIDIA. I'll give you the name of this company for free during the investment summit.
So be sure you mark that on your calendar, and sign up for free right here. I hope to see you there.
You can also go right here to sign up for our free VIP text alert service.