By Greg Wilson, analyst, Palm Beach Daily
Last month, a bitcoin whale moved 94,504 BTC. With bitcoin trading around $10,500 at the time, it was nearly a $1 billion transaction.
Now, we don't know who this whale is or why they moved so much bitcoin. But it really doesn't matter.
Here's what does…
The transaction fee (which was, frankly, on the high side) cost just 0.00007%—or around $700. Plus, the transaction settled in just a few minutes.
Compare that to the 2% fees charged by money transfer service MoneyGram…
For a transaction that size, the charge is about $20 million—and would've taken two to three days to settle. Try doing that with your bank.
---
— RECOMMENDED —
NOW PLAYING FOR A LIMITED TIME
The S-Force Method:
How To Make More Money Than You Can With Options – Trading A Group Of Tiny Stocks
---
While you may not use bitcoin to buy a cup of coffee, people have found other uses for it. Two prime examples are remittance payments and protection from currency wars.
In fact, as you can see in the chart below, bitcoin is one of the world's leading transaction platforms…
Despite the growth of bitcoin as a global payment platform, there are still plenty of naysayers out there. It's causing a lot of disillusionment. And as we warned you earlier this month, we'll see some short-term pressure on prices.
But today, I'll show you why that makes it a buying opportunity…
---
— RECOMMENDED —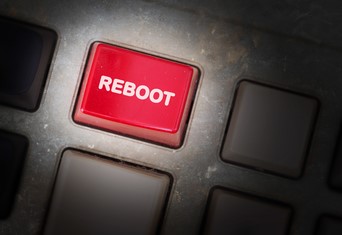 Gilder: "This Reboot Could Make You Rich"
A wealth revolution is coming.
And it could make you very… very… rich.
That's the latest forecast from the man they call "America's #1 futurist"… "Wall Street's most influential technology trader"… and "a true American genius."
How so?
"We're headed for a potential $16.8 trillion reboot," he says. "Nobody will remain untouched. And a few early investors could walk away with millions."
Click this link to find out more…
---
The Hype Cycle
Gartner is a global research and advisory firm known for analyzing the information technology sector. It's also famous for developing the Gartner hype cycle.
According to Gartner, technologies tend to follow a typical path as they go from infancy to maturity…
The cycle starts with an innovation trigger, which puts a new technology on the radar. It then goes through a period of inflated expectations. This is when the general population doesn't understand the technology.
When the technology doesn't develop as fast as the market wants, it goes through the "trough of disillusionment."
But then, it emerges again and climbs the "slope of enlightenment" as the mainstream catches on. And finally, it reaches the "plateau of productivity," where it becomes a part of everyday life.
Well, Gartner is now saying the blockchain industry is square in the "trough of disillusionment." (Blockchain is the underlying technology of cryptos.)
You probably knew this instinctively. The headlines are bleak… Your in-laws aren't calling you about crypto… And prices still sit well below their peaks.
But we're here to tell you: Don't despair.
You see, the crypto market continues to develop rapidly. And the current trough of disillusionment gives us a chance to buy cryptos at a discount.
---
— RECOMMENDED —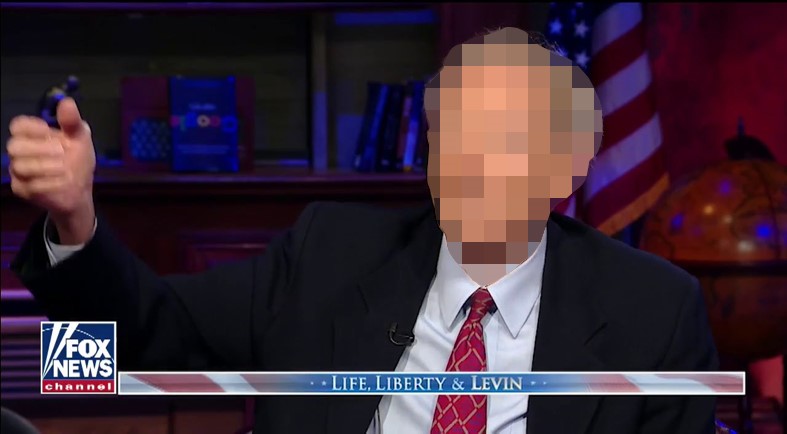 Urgent: Do You Recognize This Man?
He counts some of the world's most powerful people — from former presidents to Silicon Valley giants — as members of his network.
He's had Wall Street sitting at his feet, waiting for recommendations.
He's also been called "a true American genius" … and "Wall Street's most influential technology trader."
Investors could have made millions on the trends he's talked about, years ahead of the curve.
What's he saying now? Click this link to find out…
---
A Buying Opportunity
Since peaking around $14,000 in June, bitcoin is down 47%. As of this writing, it's trading around $7,500. And the entire crypto market cap is down 44% from its 2019 high as well.
Today, the entire market is around $205 billion. But we expect that to grow significantly in the coming years.
You see, a flood of institutional money is heading into cryptos. And major financial institutions are laying the groundwork…
Last month, Bakkt launched its bitcoin trading platform. Bakkt is a subsidiary of the company that owns the New York Stock Exchange. It's a bitcoin trading platform for institutional investors. And its daily volume was up over 800% recently. This is a good proxy for institutional money coming into bitcoin. And we're starting to see record amounts of capital flow into the platform—which will likely send bitcoin prices to new highs.
Last week, Fidelity Digital Asset Services (FDAS) fully rolled out its crypto custody and trading services. Fidelity is the fifth-biggest asset management firm in the U.S. The firm has $2.3 trillion under management. It runs a brokerage firm, manages mutual funds, provides investment and retirement advice, and offers life insurance.
Interest rates sit at historic lows. Pension funds, sovereign wealth funds, and high-net worth individuals are turning to alternative assets—including cryptos—for bigger returns and better portfolio performance.
Now, PricewaterhouseCoopers expects alternative assets to grow to $21 trillion in 2025 from $10 trillion in 2016. That's 110% growth.
But let's be conservative and assume cryptos capture just 10% of the inflows into alternative assets. That's over $1 trillion—about 388% greater than the current entire crypto market cap.
As you can see, the future is bright for crypto.
So use this trough of disillusionment to buy some bitcoin. It's the reserve currency of the crypto space. And it'll surpass its old highs as more institutional money floods in.
But remember, you don't need to bet the farm. A small stake is all you need to make life-changing gains.