By Grant Wasylik, analyst, Palm Beach Daily
Many investors don't know this but… bitcoin is the top-performing asset class in eight of the last 10 calendar years.
And its best year during this time frame was 2013, hands down – soaring 5,866%…
The main reason: easier access.
You see, in October 2012, Coinbase launched a service to buy and sell bitcoin through bank transfers. This provided easy and regulated access to bitcoin.
The smart money saw the writing on the wall.
Top venture capital (VC) firms Union Square Ventures, Andreessen Horowitz, and Ribbit Capital invested $25 million into Coinbase in 2013. (Coinbase's valuation has risen about 57x since then.)
By 2014, Coinbase had grown to 1 million users. As demand multiplied, so did bitcoin's price.
And we're about to see something similar happen again…
---
— RECOMMENDED —
WARNING!!!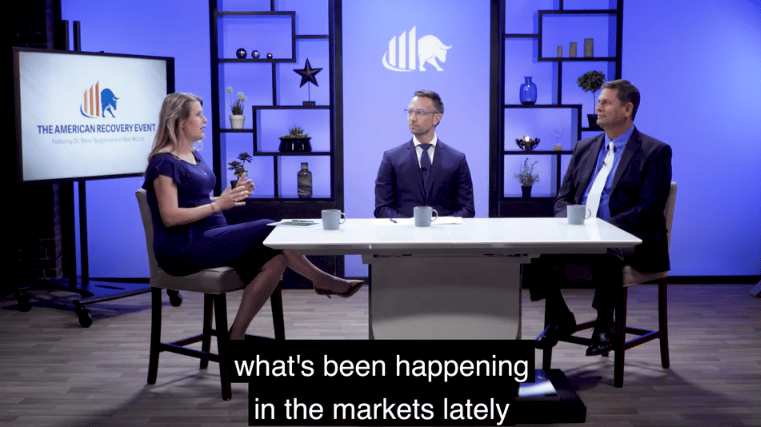 Here's how to prepare for the biggest stock market event of the decade.
Including the name and ticker of the best-performing stock of 2020.
---
Déjà Vu
Word of another mammoth breakthrough in crypto adoption came last week…
On June 22, CoinDesk reported fintech giant PayPal and its subsidiary Venmo plan to launch crypto trading within the next three months – or even sooner.
Now, although PayPal declined to comment, this scoop makes a lot of sense…
Coinbase has had a relationship with PayPal since 2016. And some of PayPal's fintech competitors – like Square and Robinhood – have already made a splash in the space.
So this is a huge deal in the works…
These two mobile payment services are wildly popular. PayPal has 325 million users. And Venmo has 52 million users.
And it was only a matter of time before this story broke.
You see, only 9% of the U.S. population owns bitcoin today.
But if we look at S-Curve analysis, which shows the adoption path of new technologies, a slew of new investors are coming in…
As you can see in the chart, the time it takes for most new technologies to go from 0% to 10% adoption is the same time it takes them to go from 10% to 90% adoption.
Again, bitcoin adoption has grown to roughly 10% in 10 years.
If bitcoin's growth trajectory is akin to the microwave, cell phone, and internet, then 90% of people will be using it by 2029. But by then, most of the biggest gains will be gone.
That's why it's so important to get in at the early part of the S-Curve.
---
— RECOMMENDED —
The Wall Street Legend Who Picked Apple in 2003 and Bitcoin in 2016 – Shares #1 Pick for the 2020s
It's not 5G, artificial intelligence, or the internet of things.
The answer will surprise you. And, for those who take early action, it could lead to an eventual $1.6 million payout.
---
Wall Street Taking Notice
It's not just waves of regular investors who will join the fray. Right on cue, Wall Street is creating plenty of products and services to meet the demand.
Just in the last two years, we've seen these developments:
Digital asset platform Bakkt launched physically delivered bitcoin futures. (Bakkt is owned by the same company that owns the New York Stock Exchange.)
CME Group – and Bakkt – introduced bitcoin options.
Prominent hedge fund managers and VCs – like Marc Andreessen, Bill Miller, Crispin Odey, Jim Simons, and Paul Tudor Jones – have invested in bitcoin.
Fidelity Digital Assets launched bitcoin trade execution and custody for institutions.
Daily editor and world-renowned crypto expert Teeka Tiwari has been predicting this surge of adoption for years. Here's Teeka…
Over the last decade, Wall Street profits from managed funds and security products have decreased by about 24%. So they'll soon turn to crypto financial products as a new revenue source… And we're seeing that unfold now…

Friends, when Wall Street finally finds a way to easily bring this asset class to 500 million stock investors… we'll see prices run to the roof.
It's Economics 101. Bitcoin has a fixed supply. So if supply is fixed and demand increases, prices have nowhere to go but up.
The flood of new retail and institutional investors in crypto will push bitcoin's prices to new all-time highs.
---
— RECOMMENDED —
Silicon Valley's most successful investor,
Jeff Brown, will reveal why 266 million Americans
will buy this device by the end of the year.
To find out more, take a look at this video.
---
Now's the Time to Act
You might see all those massive gains in the first chart above and think it's too late.
After all, bitcoin is up over 18,000,000% in the last 10 years. But Teeka sees more gargantuan gains ahead…
Nearly 35% of U.S. labor force participants are millennials, making them the largest generation in the country, according to a Pew Research Center analysis of U.S. Census Bureau data. What's really interesting about this global younger generation is they're set to inherit about $68 trillion worth of their parents' wealth.

In my opinion, a lot of that money is going to find its way into digital assets… Millennials will be an entirely new source of massive demand.
Again, bitcoin adoption is only at 9%. So it's still very early in the cycle. But you must act now.
America's #1 Stock Picker Reveals Next 1,000% Winner (free)
Bitcoin adoption is now rapidly accelerating. If you miss out on this opportunity, you'll be kicking yourself in the future.
So if you want to get ahead of the next major move in crypto adoption… there's a simple way to play it…
Start with a small stake in bitcoin, tuck it away for the long term… and wait for adoption to spike.
---
— RECOMMENDED —
You Could Make 843% in Your Sleep From 24-Hour Trades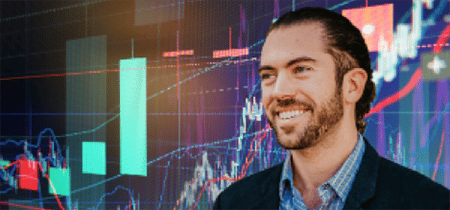 You could have massive overnight gains throughout this entire crisis.
"Blitz Tracker" shrinks your exposure by controlling your time spent in the market and regularly delivers powerful 24-hour gains.
Click HERE now to see how to join folks already making money during this market chaos
---
As I mentioned, more adoption will push crypto prices to new all-time highs. And there's one technology behind crypto Teeka believes will be the No. 1 investment of the decade…
You see, not only does this tech power crypto, it's disrupting several industries, from health care to finance.
Teeka's put his reputation on the line and pulled back the curtain on this emerging trend. You can learn more about it right here.